OLIVE OIL PRODUCTION AT SINAI MONASTERY
digitalbox, 3 years ago
2 min

read
2154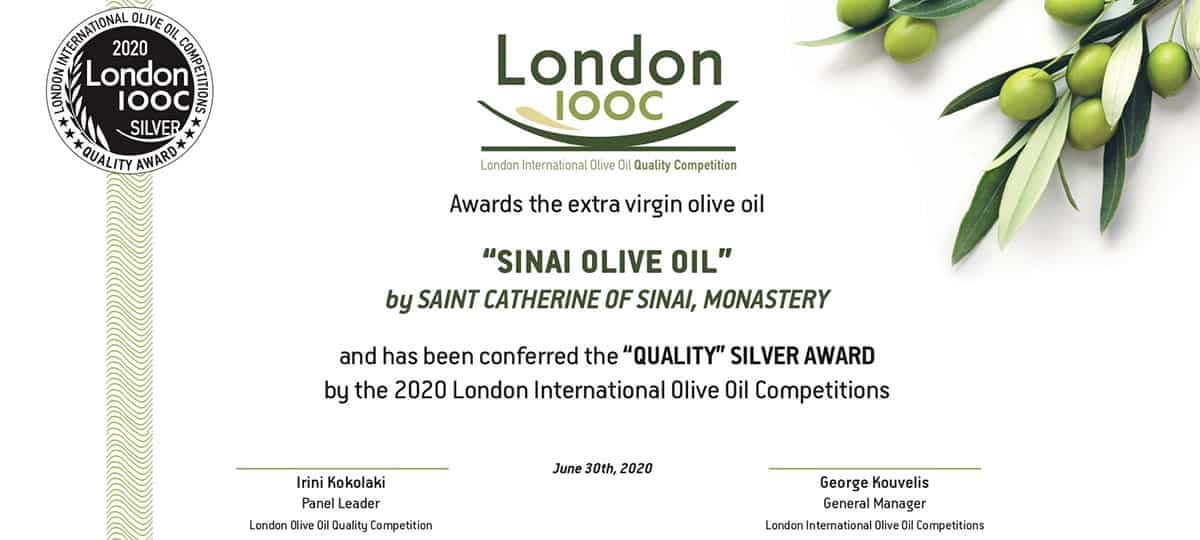 For the supply of the Monastery of Sinai in oil during the first period of its life (6th -7th century) the information is minimal. According to written testimonies, during the 7th century. The main supply of Sinai oil was by import, and in fact through the "Palestinian road". A base of a circular mill, preserved in the Monastery, could possibly be dated to the same period, giving a time indication of the beginning of olive cultivation in the area of ​​the Monastery. From this first historical period, the original oil warehouse in the main building of the Monastery is preserved. Import of oil from Sinaitic estates of Crete, Cyprus, Syria is testified during the period 13th -17th c.
From the 16th century the first safe testimonies for the cultivation of olives in Sinai are found, in gardens close to the Monastery (Agioi Tessarakonta, Agii Apostoli / Rampa, Panagia / Bostani, Agioi Anargyroi). A century later, as mentioned in an extensive description of 1660, the main olive grove of the Monastery has been developed in Agios Tessarakontas, a valley south of the Monastery. According to this testimony (Patriarch of Jerusalem Nektarios) the lack of water affected the production, and often not only was it not enough to extract oil, but also to make edible olives. From the 16th century, the existence of an olive mill inside the Monastery is confirmed, which operated in its traditional form until the 1960s.
Today, the historic olive groves of the Monastery in the nearby valleys include about 800 large trees in Agios Tessarakontas, 150 in Agios Anargyros, and 200 in the remaining gardens. From the production of oil, which reaches 900 kg. about annually, the Monastery covers a small part of its current needs. See also
The data have been taken from the article, Marina Myrantheos-Koufopoulou, "The production of oil in the Monastery of Sinai", in Elia and Ladi, ETVA Cultural Technological Institute, Athens 1996, pp.159-173.