KONTOGIORGIS ESTATE – OLIVE OIL FROM ACHAIA IN GREECE
digitalbox, 3 years ago
2 min

read
1128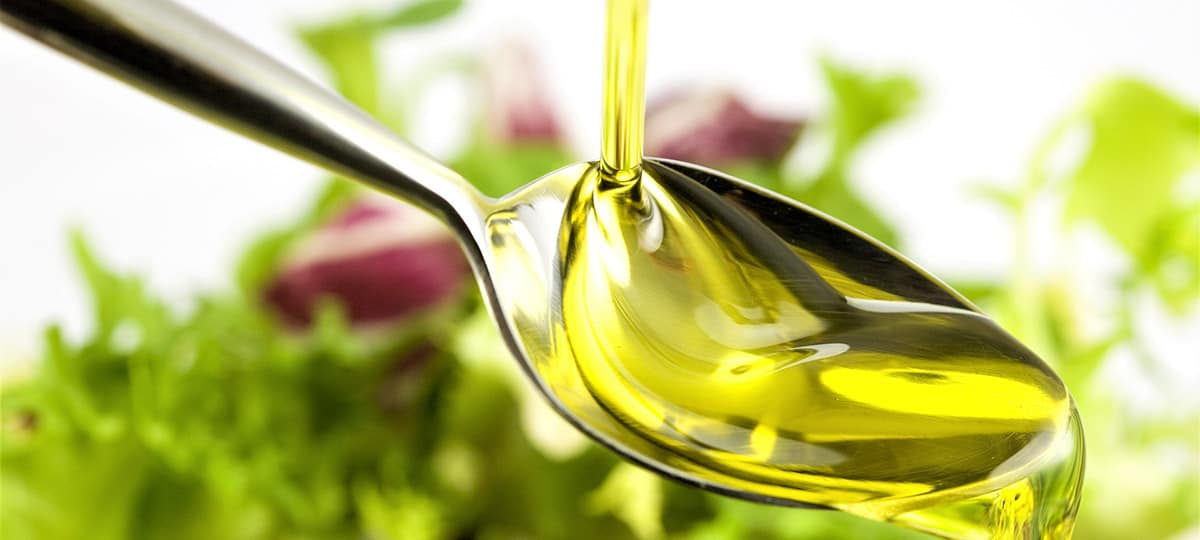 Extra Virgin Olive Oil, Early Harvest "Kleio" of variety "Koutsourelia – Patrini" by KONTOGIORGIS ESTATE in Achaia, Greece.
The new generation of the family heritage of KONTOGIORGIS ESTATE, have created a pure, 100% natural and Greek product from our special place Vassiliko, Achaia in the western Peloponnese in Greece where the local olive variety "Koutsourelia – Patrini" is cultivated.
This special and rare olive variety belongs to the category of small-fruited olives, slightly larger than the fruit of Koroneiki, the most famous Greek variety. "Koutsourelia – Patrini", seeks moisture and fertile soil, and for this reason thrives in the region of western Achaia where rainfall is frequent and the soil is rich in nutrients. Our olive trees are cultivated with utmost care in our semi-mountainous and naturally watered olive groves, while the olive fruit is collected by hand and scallops that do not injure the olive fruit.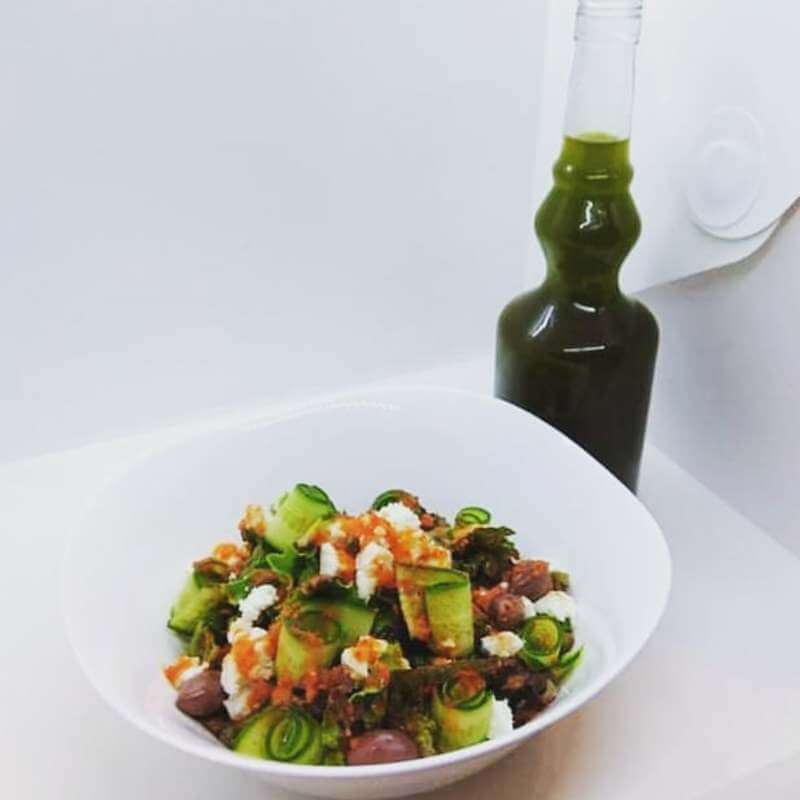 Early Harvest olive oil of "Koutsourelia – Patrini" is special, healthy and delicious, because the fruit is harvested early, around mid-October, it is immediately oiled (within the same day for the day's crop) while it is filtered by natural precipitation and natural means (natural filters ) that do not damage its valuable substances. It is stored in stainless steel tanks with nitrogen gas to protect it from atmospheric oxygen. Finally, it is bottled in dark bottles to protect it from light and oxygen.
Its fruity aroma and the ticklish bitter aftertaste it leaves, testify to its freshness. Its intense green color, low acidity (max 0.3%) and its strong organoleptic characteristics are inextricably linked to this variety, the microclimate and the geographical characteristics of the area where it is cultivated.
Its high biological and nutritional value is attributed to the good relationship of monounsaturated, polyunsaturated and saturated fatty acids, vitamin E, natural antioxidants it contains, and about 400 other substances that play an important role in the human organism.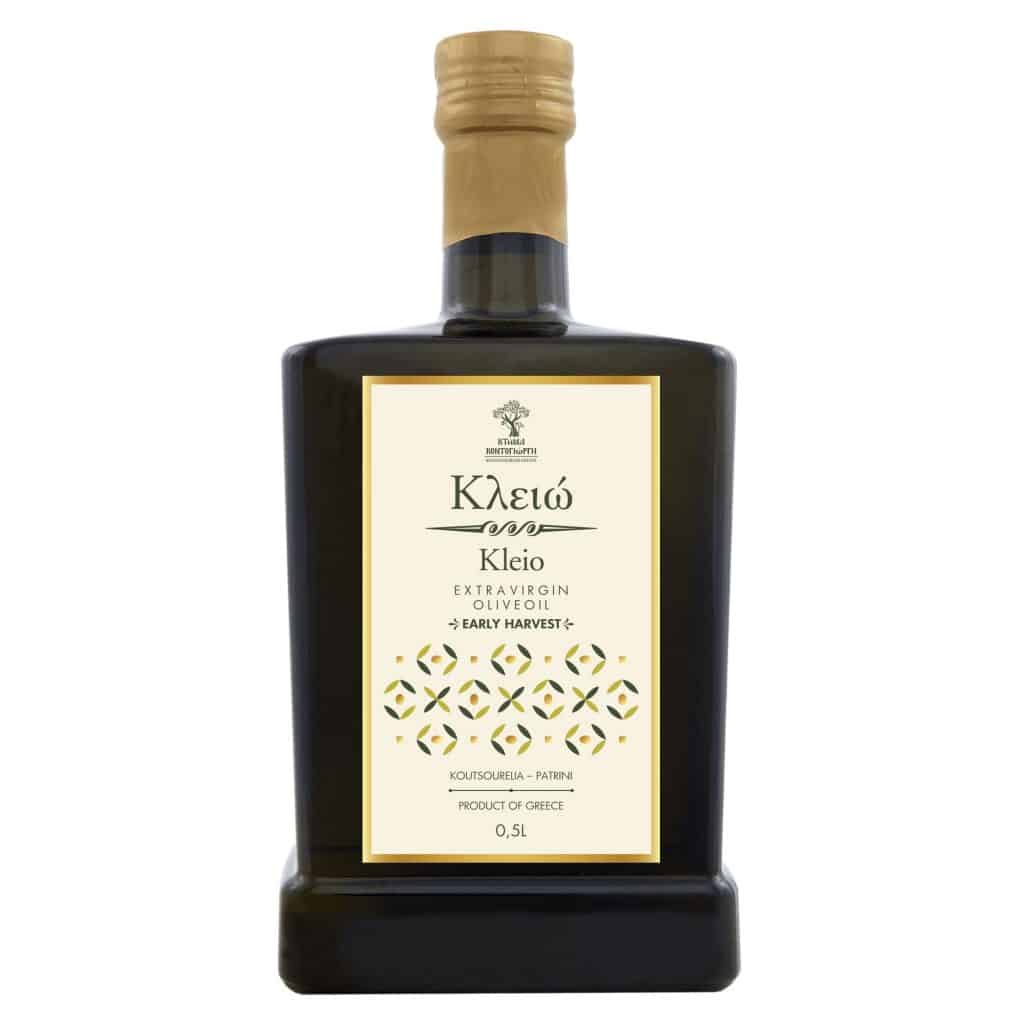 Our olive oil is created with love and care for the sacred olive tree, its precious fruit, and also under respect for the surrounding ecosystem.
We are very proud to present the Extra Virgin Olive Oil, Early Harvest "Kleio" variety "Koutsourelia – Patrini" in a harmonious combination of purity, premium quality and unique elegance and beauty, as suits to a muse of Greek mythology "Kleio"!