LET US GUIDE YOU TO THE PATH TO GREEK TASTE
digitalbox, 3 years ago
1 min

read
2099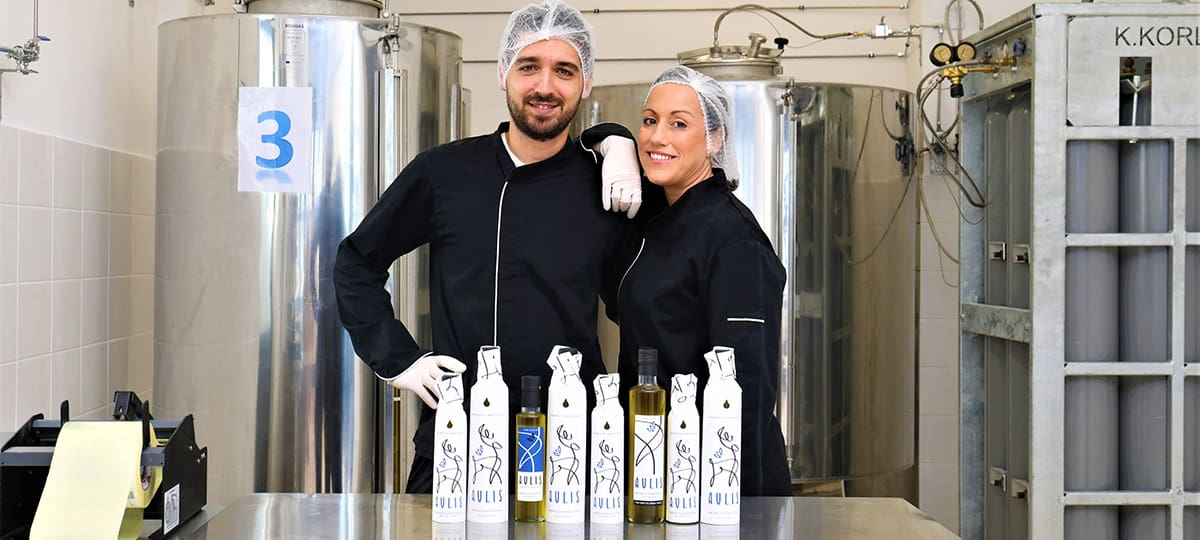 Aulis Extra Virgin Olive Oil is a premium quality olive oil with rich aroma and exceptional taste. Due to early harvesting, it has a distinguished taste and also high levels of polyphenols and antioxidants.
Aulis is a family-owned business company situated in Euboea, recognized by the Ministry of Agriculture and meets all the requirements of HACCP, ISO 9001: 2015, ISO 22000: 2005. Combining tradition with innovation, Aulis has installed a nitrogen equipment to its facility as a result, Aulis olive oil preserves all the organoleptic characteristics.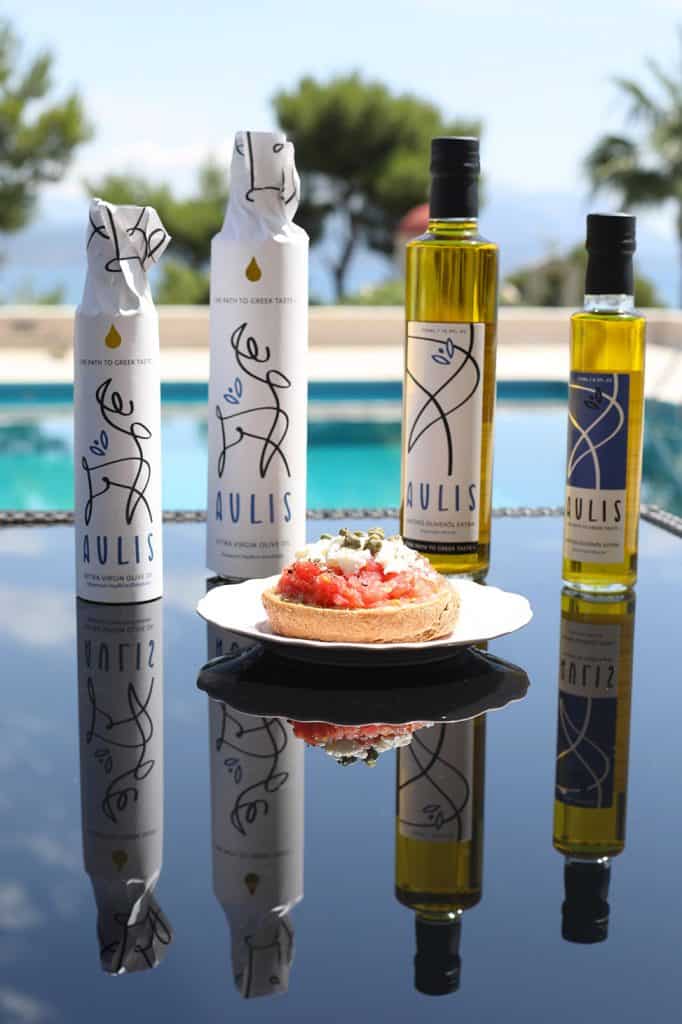 Why Aulis…
They control the manufacturing process of their products providing a very fast response to orders and gives to their partners the advantage of offering a premium product with large expiration date and long shelf life that they know its origin top to bottom.
Their innovative nitrogen equipment inside their facility ensures that the high quality of their Extra Virgin Olive Oil will keep the organoleptic characteristics and beneficial elements, hence providing products with quality consistency.
their packaging is designed to provide premium simplicity and protection while they highlight the Greek element. The originality of the outside wrap protects their products from the light. The logo of their brand, is the sacred deer of Artemis goddess of hunt and vegetation, and is the most emblematic figure of their location known globally through the playwright of Euripides 'Iphigenia in Aulis'.
We can find Aulis Olive Oil in glass Bottles of 250 ml, 500 ml, 750 ml and in 5 lt can but they also provide the capability of production in other containers. info@aulis.gr