CHRISTMAS TRADITIONS OF PUGLIA- THE CARTELLADI
digitalbox, 3 years ago
3 min

read
3227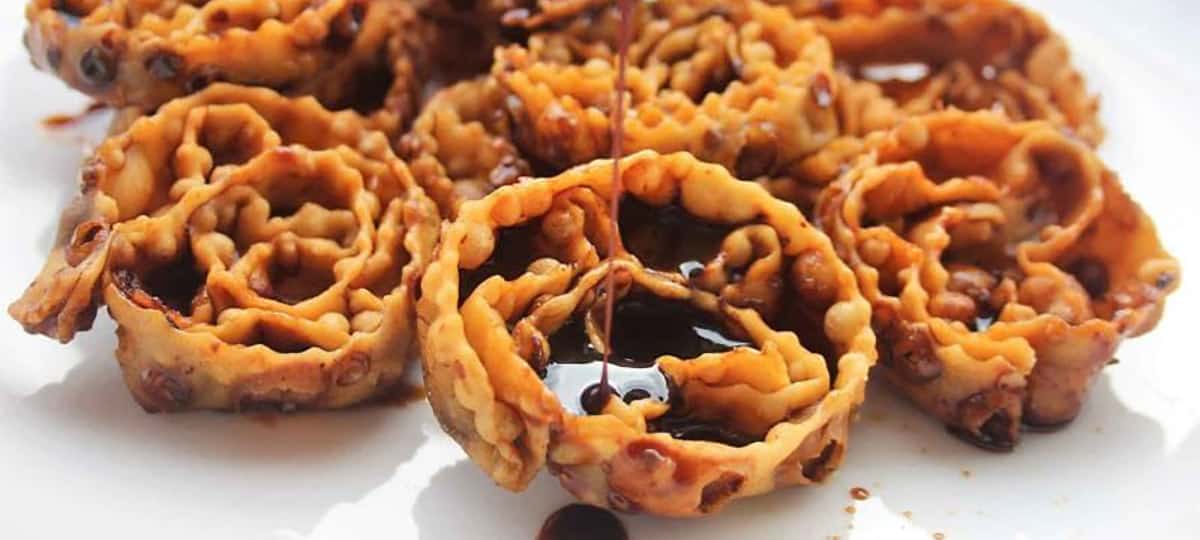 Cartellata is a typical Christmas cake of the Apulian culinary Christmas traditions. It looks like a crumbly, crunchy sweet, with bubbles due to frying. The dough is made from flour, sweet white wine, extra virgin olive oil, cinnamon. The preparation takes place by cutting the thin sheet of dough into spiral strips, maximum three centimeters wide. These are then folded into a "U", forming a sort of choreographic "rose" with cavities and openings, which is then fried in abundant oil, after being left to dry for about five hours. There are numerous variations, but the typical regional recipe is the one that sees the cartellate impregnated with lukewarm vincotto or honey, and then covered with cinnamon, icing sugar or almonds. The vincotto is a condiment deriving from the cooking of the must coming from the Apulian Negroamaro and Malvasia grapes, or from figs. Other variations include chocolate instead of vincotto, or simply icing sugar. Once prepared, the cartellate are kept in large terracotta pans, away from light. In the Christian tradition, the cartellate would represent the halo or the bands that wrapped the baby Jesus in the crib, but also the crown of thorns at the time of the crucifixion. The name could derive from paper, wrapped, that is synonymous with wrapped, according to their typical arabesque form.

INGREDIENTS FOR THE RECIPE
500 g of white flour
100 g of white wine (Verdeca)
40 g of Apulian extra virgin olive oil
1/2 liter of vincotto of figs
Salt to taste.
powdered sugar and / or cinnamon
PREPARATION CARTELLATE AL VINCOTTO
To start, get a work surface and mix the flour with oil, a pinch of salt and white wine (made in Gravina Verdeca is recommended). Mix everything well until you feel the dough smooth, firm and elastic. Once this is achieved, let it rest for half an hour. It is preferable to cover the mixture with a cloth in order to allow leavening at a stable temperature.
After 30 minutes you can resume working the yeast dough, roll it out until it is very thin (so that the cartellate are light) and cut out strips about 50 cm long and 3 cm wide with the notched wheel.
Pinch the strips and form rosettes: start from the end and roll the strips on themselves by pinching the edges to make them adhere better. Once you have your favorite shape, let it sit and dry overnight.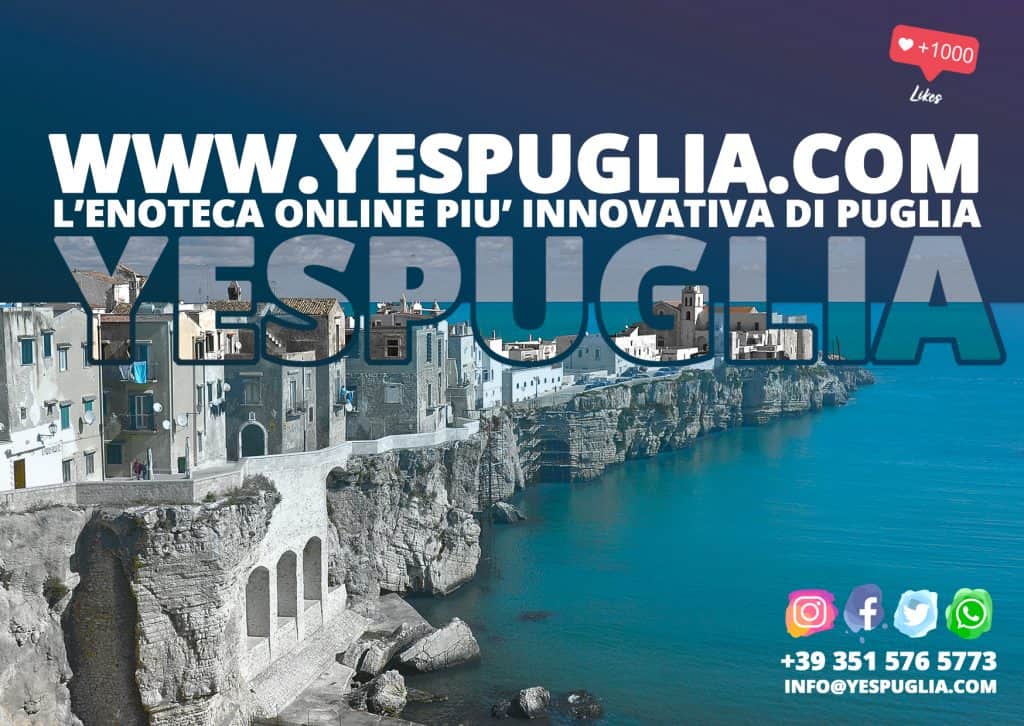 The next morning prepare a large and high pan with plenty of boiling oil (about 150 °) and dip the cartellate (Christmas traditions of Puglia) for 1-2 minutes until they start to turn golden. Drain and absorb excess oil on kitchen paper sheets and let it cool in the open air for 10-20 minutes.
Heat the grape vincotto in a pan to make it less dense and dip the cartellate, necessarily well covered and impregnated with the mixture. Your dish is now ready to be enjoyed!
If you don't like grape vincotto, you can replace it with fig vincotto or honey or icing sugar. Whatever your preference, you can taste the cartellate, Christmas traditions of Puglia, accompanied by a sip of Moscato di Trani or Nero di Troia, excellent after-meal wines.
And to continue traveling with your imagination, read some suggestions for itineraries to browse the Apulian customs and traditions.