EXTRA VIRGIN OLIVE OIL, THE GREAT HEALTHY ALLY OF CHILDHOOD
digitalbox, 2 years ago
4 min

read
1131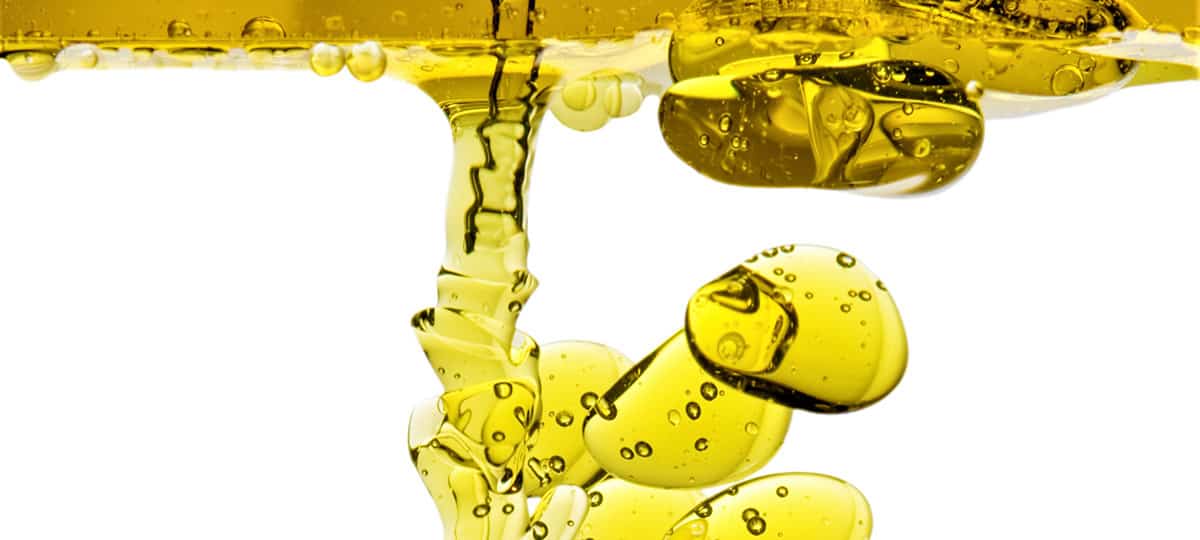 Author: Dra. Luisa A. Solano Pérez, Nutritionist @solanoluisa
Without a doubt, the act of eating is a social fact par excellence, in which, not only a plate of food is shared, but also experiences, experiences, culture and habits. And that is why, this time, we will invite the smallest of the house to the table to share and learn about the delicious and healthy world of extra virgin olive oil (EVOO).
We will begin with some key topics that are necessary for optimal child growth and development.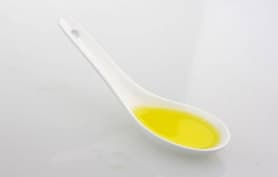 1. Why is EVOO a better oil compared to those made from seeds like sunflower?
EVOO is the "olive juice" extracted by mechanical mechanisms, which achieve an oil of extraordinary nutritional composition, which is directly responsible for its healthy properties and which makes it an ideal fat for consumption at all stages of the life.
Its energy content stands out based on a composition of mainly monounsaturated fatty acids, represented by oleic acid (known as omega-9), which has heart-healthy properties (that is, it helps to maintain HDL cholesterol levels in normal ranges), in addition to having a very interesting composition of components such as: tocopherols, polyphenols and other minor constituents (tyrosol, hydroxytyrosol, oleocanthal, oleuropein), which represent the remaining 1-2%.
All these components can potentially contribute to the "maintenance of health" due to their biological activities and functional properties that are beneficial for health such as: anti-inflammatory, antioxidant, antibacterial, hypoglycemic, anti-cancer, among others. In fact, the European Safety Authority itself Alimentaria (EFSA) recognizes as a "health claim", that is, as a declaration of the healthy properties of the polyphenols present in olive oil:
the protection of LDL particles from oxidative damage.
maintenance of normal levels of HDL cholesterol in the blood.
maintenance of normal blood pressure.
anti-inflammatory properties.
contributes to the health of the upper respiratory tract.
it can help maintain normal function of the gastrointestinal tract.
contributes to the body's defenses against external agents.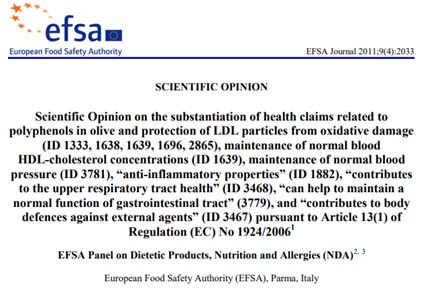 2. What would be the advantages of consuming EVOO for children?
Its contribution in nutrients that promote healthy development and growth.
They will learn to educate their senses to the three sensory attributes of EVOO: fruity, spicy, and bitter. These last two do not imply any contraindication, they are positive attributes of the oil. In this sense, it would be recommended to start with oils with more fruity sensory profiles such as Arbosana, Manzanilla Cacereña, Oliana, Arbequina, Lechín, among others.
They will create a "sensorial memory", which, as they grow, will develop associations of recognition of herbaceous and fruity aromas present in EVOO.
It provides a wide variety of flavors and aromas that the child will get to know and relate to "something rich and healthy."
It will contribute to the formation of a "dietary pattern" that will promote a healthy cardio-metabolic state in adulthood.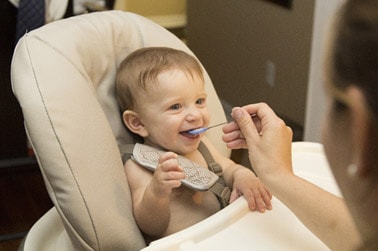 3. What aromas and flavors can we discover in an EVOO?
basil, tomatoes, artichoke, freshly cut herb, almonds, green asparagus etc. It will depend on the variety of the olive and its state of maturity. It will be a great sensory learning experience to know, relate and identify these attributes through extra virgin olive oil. The more fruity and herbaceous nuances an EVOO has, the more delicious it will be!
4. When and how to introduce the consumption of EVOO in the diet of children?
Its use is recommended to initiate complementary feeding, i.e., from 6 months. In this sense, you can add raw EVOO to meals, 1 teaspoon to start. It is important to keep in mind that this stage is key, since the child will experience new textures, temperatures, flavors that will involve the development of new skills mainly related to the chewing process. It may happen that in the first contact with feeding we observe that it "expels it from the mouth" since the surface of the spoon is unknown, the baby only knows how to suck, therefore, this new way of feeding will require activating and using the musculature related to the swallowing process.
It is very important that the oil chosen to add to the baby's diet is an EVOO, since it will allow him to have contact with the sensory nuances of this food, becoming familiar with them, favoring his acceptance of consumption, and thereby strengthening one of the fundamental pillars of healthy eating from childhood. solano.luisa@gmail.com – www.luisasolano.com