WOOPEvo. IT'S COOL TO BE EXTRA VIRGIN
digitalbox, 3 years ago
3 min

read
2049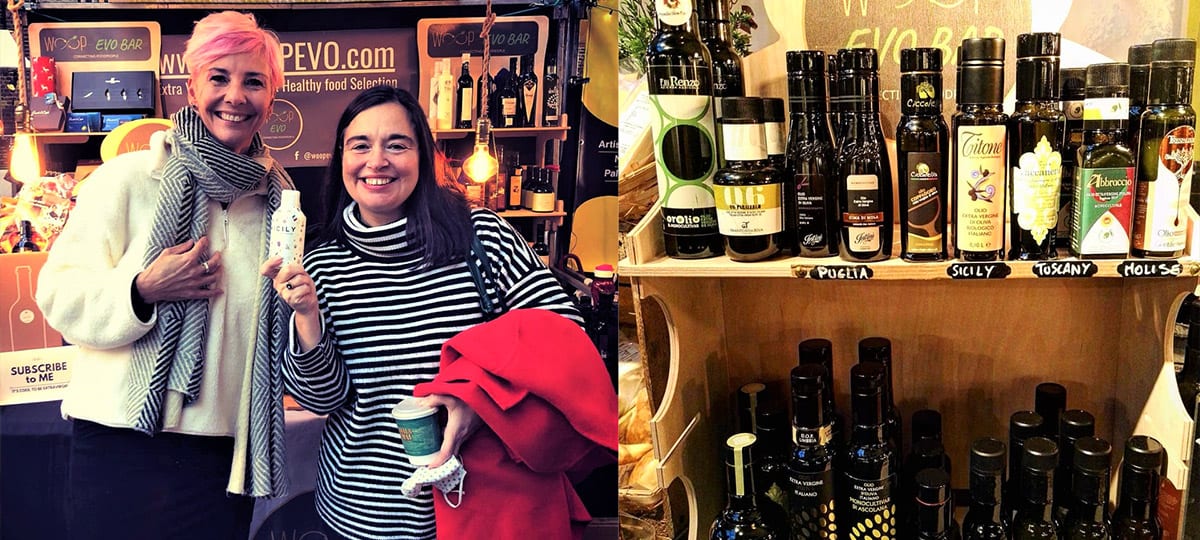 WoopEvo, a unique and innovative approach on sharing the culture of the excellent Evoos. Our approach finds its heart in the tasting moment, in shop or remotely at home, bringing people on a journey through the territories of the different monovarities. The experience is enriched with know-how about the origins, the varieties and the flavours of the different Evoos. The user can listen to the stories of individual producers thanks to our podcasts, and thanks to our platform,
he finds the best EVoos for his recipes and tastes, into dozens of possible combinations. Woop Evo
thanks to its multi channels presence can offer always what customers are looking for and can
understand rapidly which products can sell more in the different locations.
In just one year, in the most complicated year for the worldwide economies and societies, our pop-up sales points have been opened in London, generally located in central markets. Our selection of extra virgin olive oils is always proposed through a personalized tasting, or "talking shelves", that have been set up in deli shops and groceries. Woop Evo experience gives always the customers the power to know autonomously what he is buying and from whom. Infact, the customer, using our QR codes, can make a journey between flavours, pairings and anecdotes, so he can choose according to trusted information of origin and characteristics.
WoopEvo has also created an ecosystem of professional partners, chefs who were the first to invest in the culture of Extra Virgin Olive Oil. They have attended the courses of the WoopEvo Academy in
collaboration with Pietro Barachini, one of the most important Italian nurseries and oil experts. And so, last but not least, our online shop boutique, where our customers can buy from the rich selection, the biggest in the World outside Italy. Users can learn how pairing each Evoo, discovering stories and anecdotes, thanks to our subscription can easily receive home our selected Evoo Box, with inside a special variety of Evoo every time from different farms, with 3 recipes written from professional chefs and a virtual journey to Italy thanks to our podcasts.
Audio podcasts are in fact part of the digital soul of WoopEvo, infact on Loquis app, you can find some channels we created as "Evoo Roads" (travelling across italian regions and producers) and the new born "Islington Express", in homage to London and the neighbourhood where we live and make business every day.
WoopEvo is all this but above all it is a way to represent food for what it must be today, a bridge between cultures and the most universal broadcaster that has ever existed. Through what we learn to eat, the choices we make to feed ourselves properly, we can safeguard the environment and have a direct impact on the present and future of this rapidly changing world. Each one of us can, through a gesture that passes through awareness, determine a positive footprint and ensure that things move towards a future of excellence for the entire supply chain: from field to plate, from generation to generation, in a sustainable way.