ELEGIA & OLIVIM EXTRA VIRGIN OLIVE OILS
digitalbox, 3 years ago
3 min

read
1719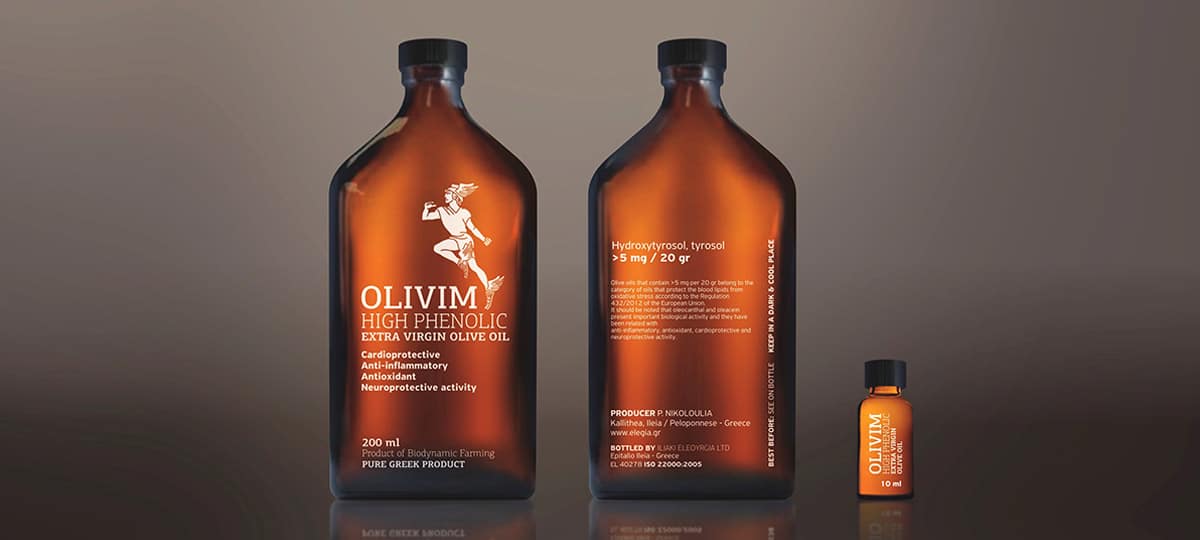 Extra virgin olive oil of unique quality, produced from Koroneiki variety olives, with fruity aroma, exquisite taste of fresh olive, top nutritional value and high content of polyphenols. Elegia Extra Virgin Olive Oil is a result of methodical scientific cultivation based on Biodynamic Agriculture management model, combined with know-how, experience and tradition, passing from generation to generation. Elegia Extra Virgin Olive Oil is available in 2 unique glass bottles of 250ml and 500ml, coated with a distinct matt earthy color that protects the content from the impact of ultraviolet radiation. The bottle of 250ml is also available in a handmade wooden gift packaging.
The production of olive oil is taking place immediately after the harvesting with a cold pressing process and only by mechanical methods in the family oil press, in Kallithea village.
Our cultivation is based on Biodynamic Agriculture management model.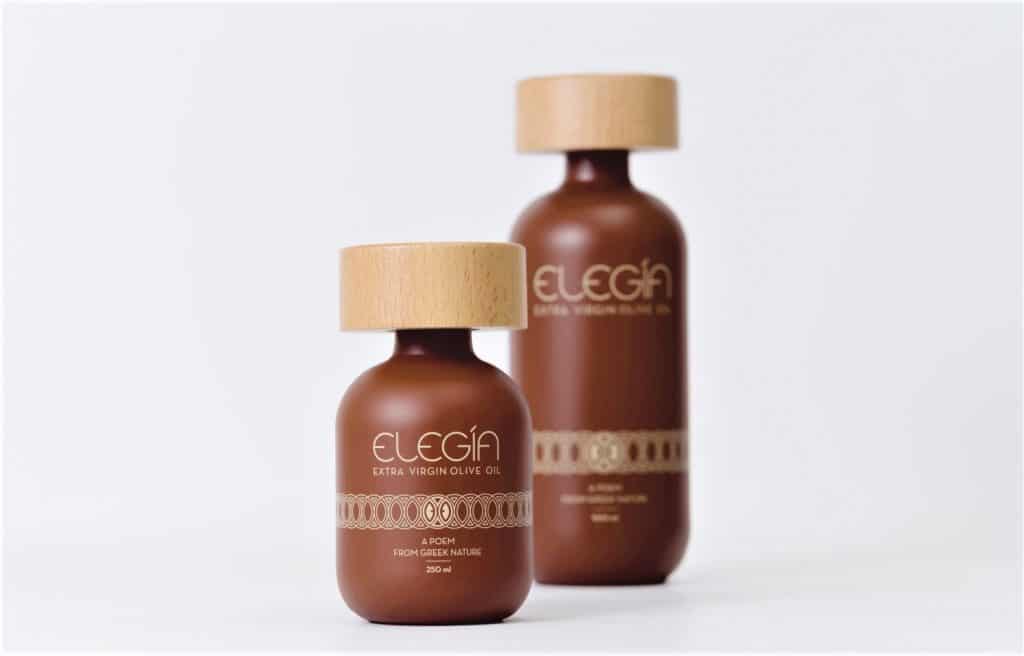 The Land (Palioftelia Place)
Our land covers an area of 50 acres in total and is located at the mountainous Olympia, at a small distance from Kallithea village. The site is called "Palioftelia" and is abeautiful hillside on the foot of Zachovouni Mountain.
For almost 100 years, at this same location, our family is cultivating olive trees with know-how, love and respect for nature and tradition.
The Method (Biodynamic Farming)
Our cultivation is based on Biodynamic Agriculture management model and is conducted with the collaboration and scientific responsibility of Biology Department of Patras University. Also, it is integrated in the "Development of biological cultivation way of vegetal products" research program, under the instructions and inspection of members of the University's researching team. With a sum of biodynamic agriculture practices, we activate all known interactions between olive trees and other biologic organisms of the agricultural system, targeting the natural coverage of the needs of olive trees in nutritional elements, as well as the confrontation of the competitive species that reduce the performance and the quality.
The Biodynamic agricultural management of the land is certified by DIO, Inspection and Certification Greek Organization of Organic Products.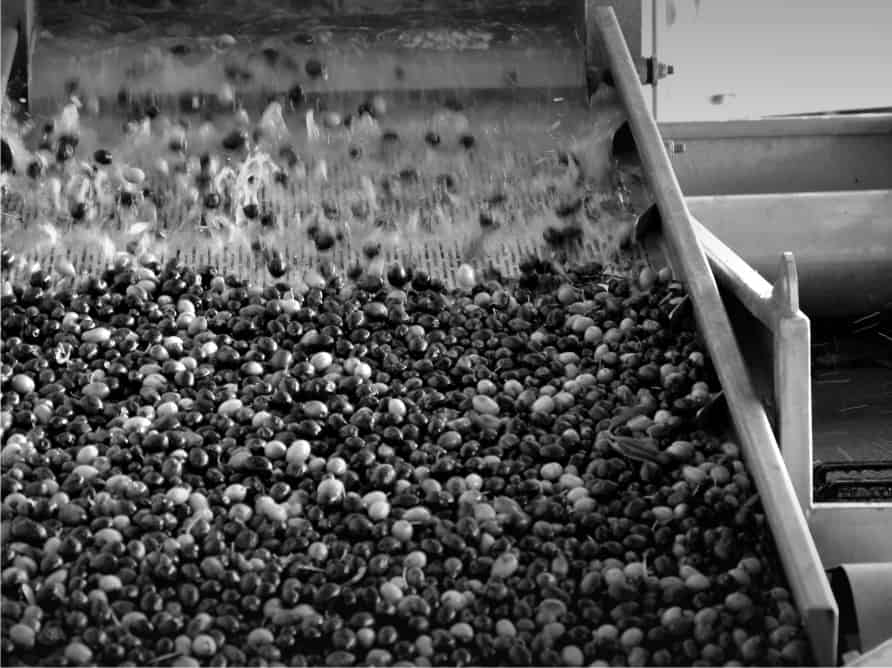 The harvesting of olives begins in early November, so that the fruit keeps the high nutritional elements providing us with the certainty that we will have high content of polyphenols during the olive oil production.
The fruits are hand-collected in combination with mechanical methods, friendly to the olive trees and the olives
Olivim:
Olivim is an extra virgin olive oil of high nutritional value with extremely high polyphenols content and is an ideal dietary supplement with many beneficial effects on the organism. Olive oils that contain more than 5mg per 20gr Hydroxytyrosol, Tyrosol or their derivatives belong to the category of oils that protect blood lipids from oxidative stress.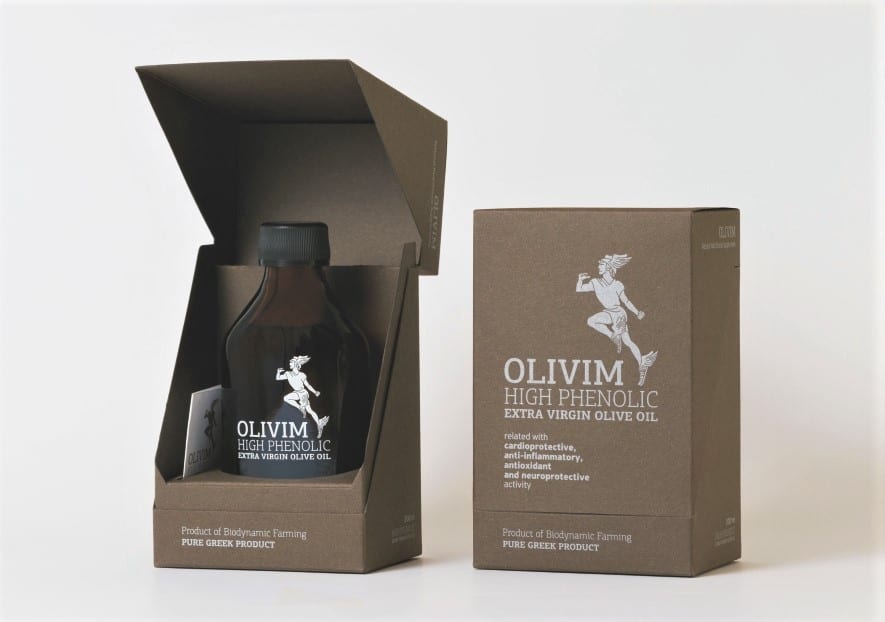 Our last harvest of October 2019 contains 20,5 mg of phenols per 20gr, so one shot of Olivim 10ml every morning is enough to provide you with all the benefits related with anti-inflammatory, antioxidant, cardioprotective and neuroprotective activity. Every box contains 14 shots, enough for 2 weeks of daily use, while the 200ml bottle is ideal for use over a longer period.