OILOVE PRESS RELEASE DECEMBER 2020
digitalbox, 3 years ago
4 min

read
1684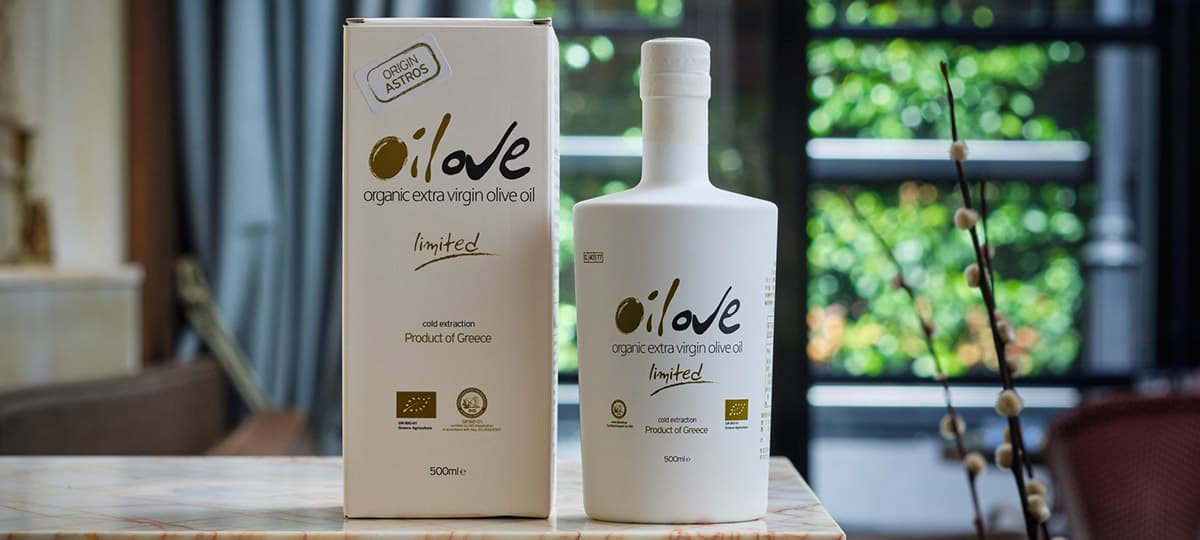 The Armyros family has been producing olive oils through many generations and, like most Greek families, they were collecting olives and keeping only the amount of oil needed for self consumption, selling the rest to olive press factories. But when Spyros Armyros inherited these farms from his parents, he wanted to try something different; something that combined his love for running and a nutritious diet with his heritage. The idea to gradually improve his inherited olive groves was born out of this pursuit. The aim is simple: to enhance the quality of his olive oil and to share the result with others as we all know olive oil is an important part of the Mediterranean diet, and was called "liquid gold" by Homer and "the great healer" by Hippocrates in ancient Greece.
There is no shortcut to success and Spyros put in the necessary hard work to take Oilove from an idea to a reality in 2014, when The Oilove® business was established, with the goal of offering a high quality, pure organic extra virgin olive oil, produced with love, dedication, and respect for our environment.
The dynamic development over the years included significant consolidation for easier crop management. Oilove sold small scattered fields to fund one larger olive orchard, purchased neighboring fields to enlarge the original small inherited field in Peloponnese, and converted all acquired orchards into organic farming methods as prescribed by the EU regulations.
In central Greece the development involved uprooting sick almond trees in an almost abandoned inherited field and replacing them with a new plantation of olive trees. These were the activities at the beginning stage, and a lot of time and resources were invested. Fortunately Spyros had just enough to self-finance these activities from his professional career in the ICT field.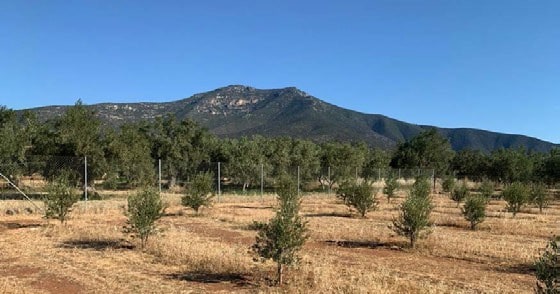 In the past couple of years, as the Oilove business became more stabilized, the continuous development has switched emphasis to concentrating on improving crop variety and yield in the fields. This includes grafting, irrigation, and planting more new trees where space allowed, as suggested by an agricultural specialist. Some of our orchards in Arcadia have very old Megaritiki olive trees that do not produce a whole lot of fruits, so we have grafted onto the old trunks the Koroneiki variety, and after the new variety started to shoot out vigorously, the old branches were sawed away from top.
The global weather has become more extreme in recent years. A sudden heat or strong wind can blow away the entire year's hard work of pruning, weed removal, fertilizing, among other things. Although olive trees do not need a lot of water to grow, except for in the spring time before and after their flowering stage, hydration is crucial to keep the flowers intact and healthy in order to become fruits. Many traditional olive fields in Greece are not irrigated, they rely solely on the natural rainfall, so with a couple days of off-seasonal heat reaching 40 degree Celsius this past May 2020
https://www.keeptalkinggreece.com/2020/05/14/greece-heat-wave-mid-may-weather coupled with very strong Sahara wind, many flowers had dropped to the ground.  An irrigated olive orchard can avoid such uncertainty of extreme weather conditions and maintain stable yield.  So on the irrigation improvement project, one of the Oilove un-irrigated fields in a remote mountain village in Arcadia required approval from government authorities to search for underground water, test water quality, and install a connection to the nearest electricity source to power the water pump for our irrigation.  All of these activities involved patience, a forward thinking mindset, as well as self-financing, and this was completed in 2020 after several years of on-going implementation of related sub-projects.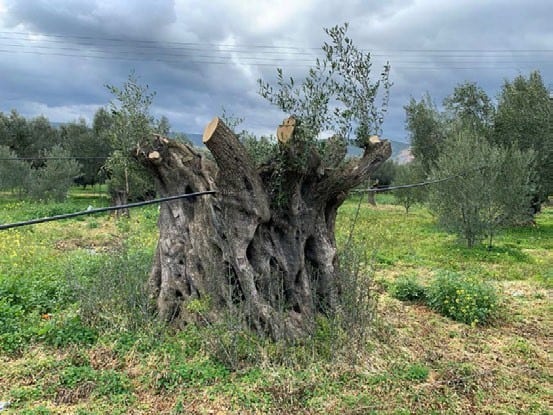 Other than field improvement activities, Oilove also participated in many international olive oil competitions. In 2020 we won, in alphabetical order, several awards from the Berlin, Dubai, Tokyo, London, Los Angeles, and New York international olive oil competitions. With this achievement came many foreign enquiries about our oils, and all our hard work in the past paid off. This year, the Oilove has shipped our olive oils for the first time to a distributor in the United States (oilove.co).
The Oilove team wishes everyone a very merry Christmas and we will continue to strive for the best in providing quality extra virgin olive oil from our farms to your table.