OLIVIENT GREEK HIGH PHENOLIC COSMETICS
digitalbox, 3 years ago
4 min

read
1425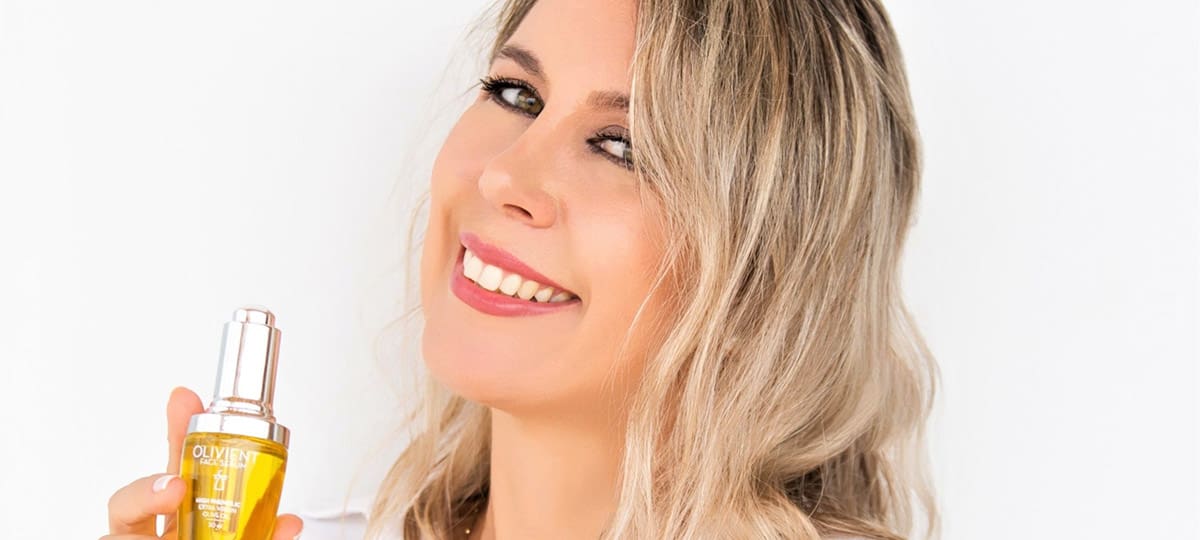 Working ten years as a training manager in the most famous natural cosmetic company in Greece has offered me precious knowledge, great love and respect for nature and its treasures. Natural ingredients not only offer beauty but also the solution to many skin problems. I am the kind of person who always reads the ingredients on cosmetics, foods, everything. I want to know what I put in my body and on my skin. I prefer using products with natural oils and butters instead of mineral oils and silicones, natural preservatives instead of synthetic ones, rich in herb infusions and extracts, bee products and essential oils. Creating a natural formula is not an easy thing; experts must know how to combine natural ingredients in order to "work" together harmoniously and with the use of advanced technology to provide great results.
I love to share with you the products I have tried. I adore and recommend them because what is life without sharing!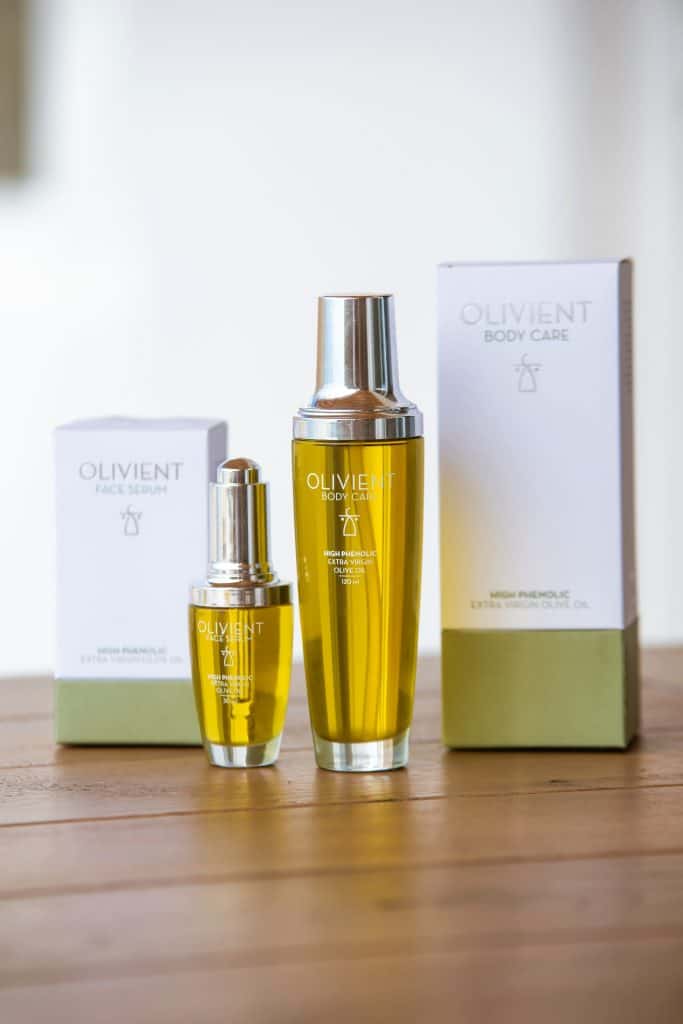 My latest discovery is OLIVIENT line of natural cosmetics based in High Phenolic Extra Virgin Olive Oil produced from the olive groves of the company. The line consists of a Face Serum (30ml) and a Body Serum (120ml) ideal to treat both your face and your body. The main ingredient (first in the list of ingredients) is High Phenolic Extra Virgin Olive Oil,  that means the products offer all the benefits of it such as:
Strong antioxidant protection
Premature aging prevention
Deep Hydration
Elasticity
Calming action
Rejuvenation
What makes these products unique? The very high concentration of High Phenolic Extra Virgin Olive Oil, actually the product is extra virgin olive oil enriched with natural ingredients. Olive oil in cosmetics is an ingredient that "sells" but most companies use a very small amount of it and usually it is refined which lacks beneficial antioxidants, vitamins and fatty acids.
The smell is very delicate and pleasant in both products, with Lavender as a dominant smell in the Body Serum and Rose in the Face Serum. Lavender offers calming, soothing and antiseptic properties while Rose is the most anti-aging and rejuvenating flower extract and the most anti-depressant of all! Although these products are made of extra virgin olive oil they are not greasy, they are absorbed very fast by the skin, leaving it soft and moisturized. Always remember that the lipids of natural oils (and surely not refined) are more compatible with the lipids of our skin so they penetrate deeper into the skin layers offering an in-depth treatment while mineral oils (petroleum derivatives) stay on the surface of the skin thus blocking your pores. You believe you are hydrated but deep inside you are not!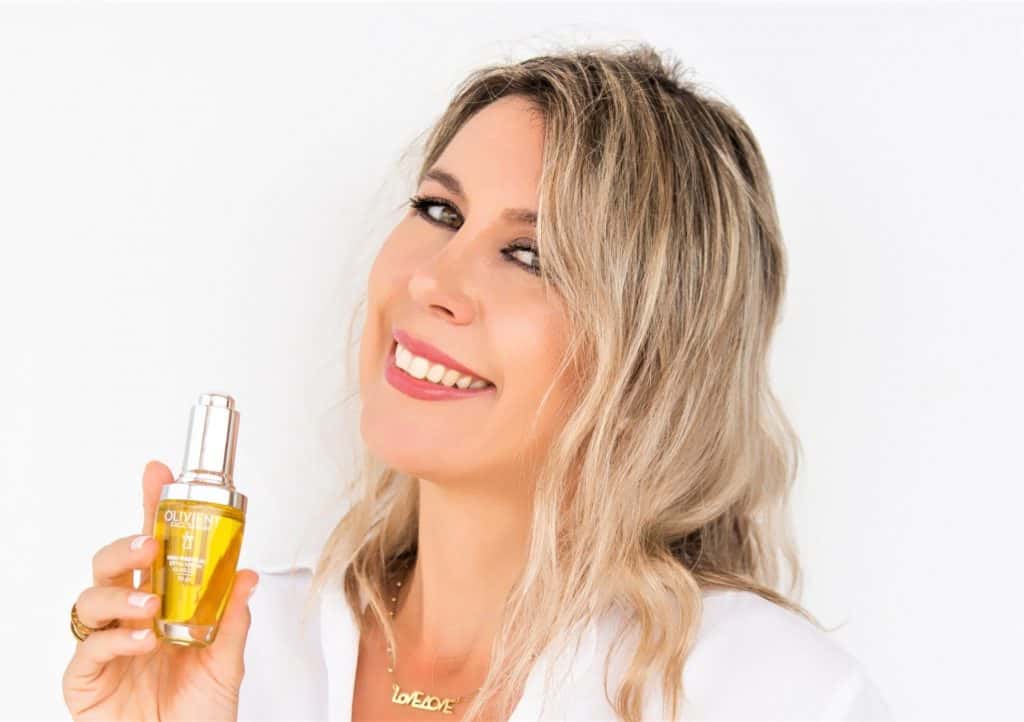 For oily/combination skin types I would recommend using the face serum on clean skin, neck and cleavage at night with circular upward movements. Avoid the eye area. If you feel like it, you can apply your night cream or you can leave your skin with just OLIVIENT Face Serum on it.
Dry and very dry skin types can use the face serum even the day before their day cream and sunscreen. It is the ideal product for aged skins.
The Body Serum is an amazing remedy for the dehydrated skin we may have after summer "sins" like sun exposure & solarium. Sea salt, wind and pool chlorine can also dehydrate the skin. Autumn is time for exfoliation and hydration. Super hydrating and rejuvenating
OLIVIENT Body Serum is the best product to start nourishing your skin!
OLIVIENT High Phenolic Cosmetics is the result of the great love of Patas family for nature, extra virgin olive oil and high quality. Patas family from the mountainous Olympia in Peloponnese is an olive oil production company for more than 100 years of history, owing its own olive oil mill. Their high phenolic extra virgin olive oil is product of biodynamic farming with the collaboration and scientific guidance of the Biology Department of Patra's University.
OLIVIENT High Phenolic Cosmetics can be an amazing gift for your friends and family during Christmas time. Supporting Greek producers is the best we can do for our community and our country at this difficult time. Information here: http://elegia.org/olivient/