WHY OLIVES – THERE'S NO MONEY OR MUCH GLORY THERE?
digitalbox, 2 years ago
3 min

read
1890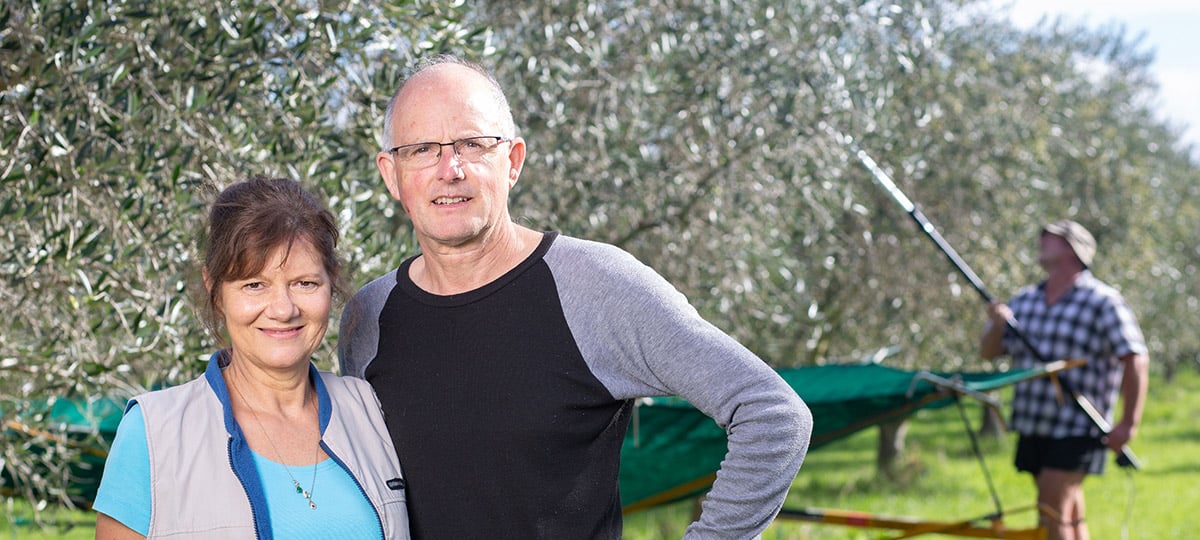 The question and statement still ring in my ears. Mainly because several people, including olive growers, reeled them off to me. I heard negative sentiments, but I saw a challenge.
Ten years ago, my family took over a fledging olive grove in the beautiful winegrowing locale of Martinborough, Aotearoa New Zealand. Production was small, we had no market, no brand and limited olive experience or time to invest in the grove. Olive oil, let alone olive varietals, was still a novelty in an economy and society dominated by dairy and lard.
But we had two big ideas.
The first was to operate at a profit, something very few New Zealand olive groves achieve. By profit we meant the triple bottom line surplus for the planet, our people, and our finances.
The second idea was to grow olives that produced high polyphenol oil.  A decade ago, few had even heard of polyphenols.  Certainly, no one we could find was growing for polyphenols.
We called ourselves "Dali" because, like olives, it connects to the global sphere.  Such as Dali the Georgian nature goddess, the nomenclature Dali associated with places where grapes hang, the Cyprus region of olive growing, and the artist who loved olive oil so much he bathed in it.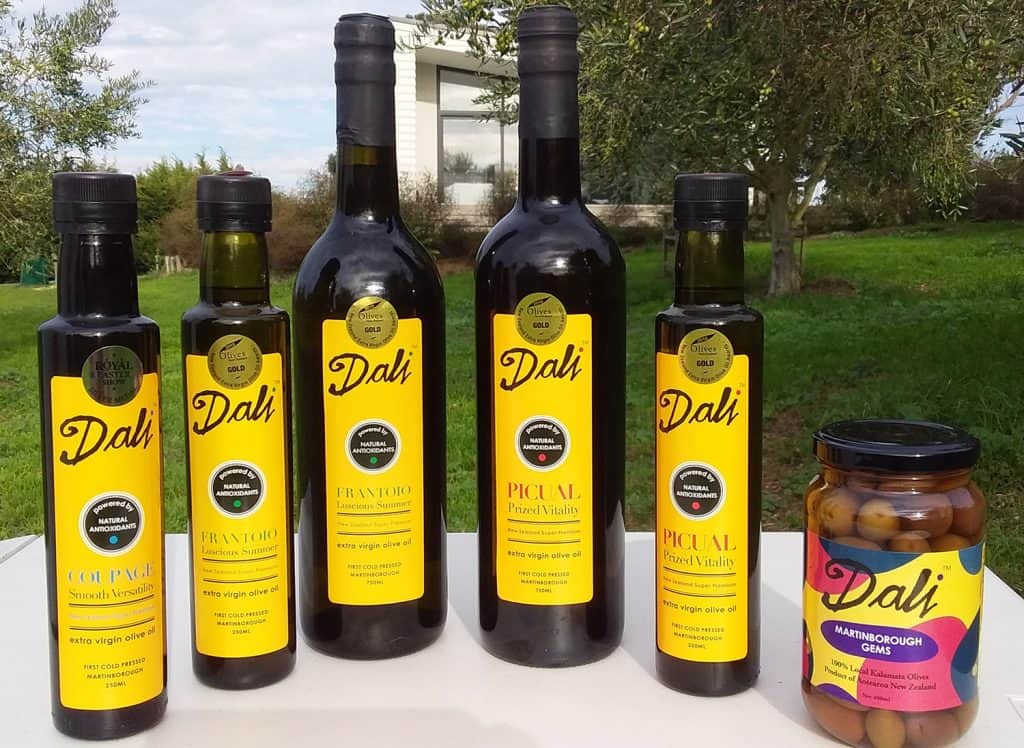 Today, our list of achievements includes a productive grove of 1100 trees, carbon negative, growing champion Picual and Frantoio as well as classy Kalamata. We have been awarded at the New York International Olive Oil Competition, received a Top 25 Luxury Olive Oil of the World Award, won Best in Class Awards at national competitions, and have the top two polyphenols for New Zealand.
Equally important, we are profitable across our triple bottom line. We grow Organically and Biodynamically and have doubled our soil carbon and Organic Matter in five years. We contribute to local and global organisations such as UNICEF from diverse wholesale and retail sales, and we return our financial viability to the business. Our Vision is to Sow What We Reap.
Polyphenols were always the essence of olive oil to us. Phenolic compounds are THE health benefits of EVOO. Growing and producing high polyphenol olive oils and being paid accordingly, is one of our finest achievements. We have correctly anticipated a market trend in the health and wellbeing markets, here and worldwide, amplified by COVID-19.
One of the most pleasing events happens after each harvest and certification. Loyal customers contact and ask: What are the polyphenols this year? I take pleasure in replying and supplying.
Along the way, we have developed ways to grow higher polyphenols based on published and our own research. We now harvest according to these findings. One of our oils, Dali Picual, this year achieved 719 mg/kg total polyphenols, the second highest TPP ever recorded in New Zealand.
This is not a success story. In a nation of modesty, the success belongs to the team, and the benefit is to those who use Dali Extra Virgin Olive Oil. We are kaitiaki or guardians of this place, Dali Estate, and our way of life, our passions and our products are a better way of growing and being.
Oh, and there really is money and noble glory to be had in olives. Just quietly.